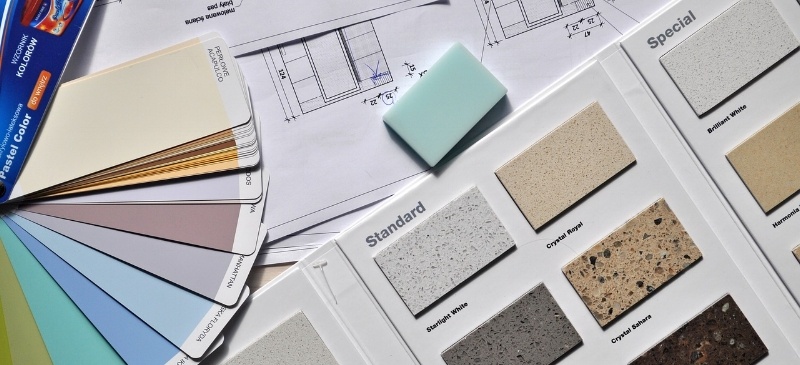 1. Budget Blowout
It's almost unheard of for a renovation to come in on budget. While budget overruns can vary from small cost increases to complete budget blowouts, the impact can be significant – especially if finances are tight. If you're funding renovations with a loan, you might find that it's suddenly not enough to cover the costs. This can leave you having to stump up the cost difference from another source or having to live in an unfinished home!
So where are some of the big risks of a budget blowout and how do you minimise them?
The process of renovating can uncover nasty surprises behind walls or under floors that your builder may not have reasonably anticipated when providing their quote. For example, if your builder has assumed the existing structure and services are sound and then discovers you need to underpin foundations or replace ancient plumbing pipes, this can put a real strain on your finances. And if you encounter a few of these unexpected problems, the additional cost can go through the roof! It's wise to budget a contingency for unexpected work, particularly if you're renovating an older home (although a newer building is no guarantee of smooth sailing).
Keep an eye on your accumulative spending. Things like 'up spec-ing' your finishes can add up very quickly. An additional few hundred dollars here and there may seem manageable, but if you do this across numerous items, the costs will soon stack up. Before you start, understand the level of finish specified in your building contract and make sure you'll be happy with this when it's time to choose your finishes. Also, be certain you understand any exclusions in your builder's or tradie's contract. Are there any necessary items missing that you'll have to pay for separately?
A fixed price contract for the total cost of renovations will provide certainty to how much finance you need. However, if you accept an estimate rather than a fixed price contract, double check that it's realistic. You may wish to engage a professional to check this for you, especially if the cost of the renovations is significant.
2. Overcapitalising
Whether you're renovating to increase the value of your home, to make it more attractive to sell or just to make it more liveable for you and your family, you should consider the feasibility of your plans. If the cost of doing the renovations is more than the value they add to your home, you'll be overcapitalising.
If you're renovating for comfort and intending to stay for the long haul, then you may not be too concerned about overcapitalisation. But it's worth considering if this would still be the case if circumstances change and you have to sell unexpectedly.
To avoid overcapitalising the value of the property following renovation needs to be more than the cost of the renovation. Firstly, establish the current value of your home. If you are not sure, get a valuation.
Then, set a renovation budget. Research property prices in your area and determine the likely future value of the home following renovations. Tailor your budget to what buyers in your area are willing to pay for – and don't spend more.
When setting your budget you need to include all of the costs involved, not just the cost of the building work. For example, don't forget about design fees, specialist advice, building application fees, finance fees and rent if you can't stay in the property while renovations are going on. And if you're renovating with the intention of selling don't forget agent's fees and capital gains tax (if applicable), for example.
If you're applying for a loan to fund your renovations and find you're able to borrow more than the budget you've set, resist the temptation to borrow more. The risk is you may be tempted to go overboard with renovations that won't add value. Just because you can borrow more doesn't mean you should!
3. Devaluing Your Home
The purpose of renovating is to improve your home (and increase its value). But did you know it is possible to devalue your house through renovating?
For example, unattractive additions that don't fit with the original home can devalue your property and make it harder to sell. Building a huge house but leaving no outdoor space is likely to devalue your property if you're an area primarily inhabited by families.
Be careful about additions like swimming pools – it may make your home more attractive to some buyers (some families). But if you're not in a market that wants a swimming pool, or in a market that specifically doesn't want a swimming pool, it could actually devalue your home.
Make sure you have the proper permits and approvals for your renovation as illegal extensions or building work can significantly impact a property's value. An inspection report will pick up illegal additions or modifications, which can be expensive and time consuming to fix, and will be a real turn off for buyers.
Keep it clean and simple. Putting too much 'personalisation' into your home can also devalue it. Putting too much of your own personality and taste into your home can narrow its appeal and make it harder to sell. To maximise the value of your home, go for a simple, high-quality renovation that has broad appeal.
4. Getting The Wrong Finance For You
Make sure you get the right type of finance for your renovations – and make sure you consider your options and the pros and cons of each. Getting the right finance for your own circumstances can save you money and time on your home loan. Here are some of the options you may wish to consider:
Use the equity in your home
If you have the ability to redraw built up equity in your home, you can use this to finance renovations. Equity is the difference between the value of your house and the amount you owe on your home loan. To avoid mortgage insurance, you can usually borrow up to 80% of the equity you have.
The amount of the equity your lender will allow you to borrow also depends on your ability to pay back the debt. Your repayments will go up to cover the additional finance so make sure you can afford the extra repayment amount. And, as mentioned above, make sure you don't overcapitalise.
Refinance
Refinancing is basically getting a new home loan. You can go to your existing lender or a new one. This option gives you the opportunity to check out various finance products on the market, which may have changed quite a bit since you took out your home loan, and choose the best one for you. You may also wish to consider the opportunity to consolidate other debts into your new loan (if you have sufficient equity).
There are costs to set up a new loan and it's not guaranteed you'll get a better deal than you already have (e.g. you have a fixed rate below what's currently being offered).
A good mortgage broker will be able to assist you not only select the right home loan for you, but also figure out the right way to refinance your existing loan(s).
Line of credit
A line of credit allows you to borrow up to a set amount, by drawing down funds as you need them. This can be useful by having funds available and ready to go to pay builders or tradies invoices as they come in.
Interest is charged only on the balance owing and not the total loan amount.
This can be a flexible way to finance your renovations, however the interest rate tends to be higher than other home mortgage products.
Building / construction loan
With a construction loan, your lender will look at the value of the finished home to determine how much equity you have. Funds are drawn down incrementally as work progresses meaning you only start paying interest on the renovation costs once a particular piece of building work has been completed (or at agreed milestones).
Your lender provides funds as work is completed, so they (and you) have comfort that value has been added to the home at each stage. In other words, the builder can't run off with all the funds without doing the work!
Personal loan
If you don't have enough equity in your home and need to borrow a small amount, you might consider financing your renovations with a personal loan. It's not usually a favourite renovation finance option as the rate is higher, the term is shorter, and the amount that may be borrowed is usually less than a mortgage (though the total interest paid will be less due to the shorter term). But if you just need funds to get something minor done, or finished it could be an option.
5. Insufficient Insurance
Many people aren't aware that undertaking renovations can have an impact on their insurance cover, which may leave them exposed or with insufficient cover both during and after a renovation.
You'll need to talk to your insurance company to make sure your home is covered sufficiently during renovations. Also, check whether there is maximum claim limit during renovations.
Depending on the value of the renovations, check that your builder has insurance and that it's up to date. If you're project managing the renovations or undertaking them yourself, you may need builders insurance on top of your regular cover. And once your renovation is complete make sure you update your policy to reflect the new value of your home. You don't want to find out the hard way that you don't have the cover you need.